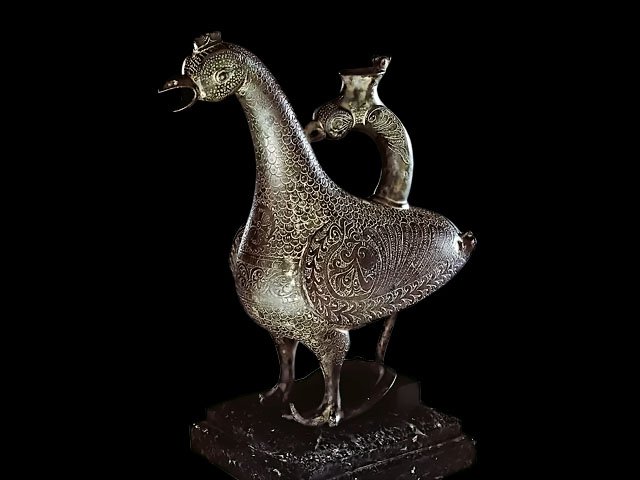 Although the Record Museum ensure that the object is Italo-Byzantine, there is nothing more to do the ewer and compare it with that already published in these pages has been in the Louvre, certificate which is derived from Medina Azahara.
La web Arte Historia has also inventoried with the comment:
Ewer found in the town of Mores, Sardinia, and that, according to scholars, was carried out in the Iberian Peninsula during the eleventh century. This is a peacock shaped ewer. It is of cast bronze and chiseled based geometric decoration. It is thought that came to Sardinia from Spain thanks to the conquest carried out by al-mujahid in 1018 and completed in 1026. The piece has many similarities with other ewer preserved in the Louvre.
Ultimately, that as much as the Italians want to win the authorship of this beautiful ewer, va to be in. It is very evident as coming from the same place and the same may craftsmen famous Louvre, namely: Cordoba.
NOTE: It is a peacock very similar to the Louvre, what happens is that the part of the Italian museum has broken and lost the tail, which should be similar to other French museum located in better.