A beautiful Umayyad capital possibly Medina Azahara. It is in the Metropolitan Museum of New York. Fue donado by Theodore M. Davis 1930. It is of white marble and its dimensions are high: 38,8 cm. and width 34,3.
Well Jerome, this to open mouth. There is one thing that worries me, and I think we can build an excellent inventory, and is that once the little job done, come one sucker not copy and publish it on its merits. Same is what I say nonsense, but this city is full of crooks and cronófagos.
Here virtual museum tab:
http://12.151.120.44/toah/ho/06/eusi/ho_30.95.134.htm
But there is more to this museum. This ivory pot lid missing and as many other worldwide locations, can also come from Cordoba. The piece came to the museum in 1970.
Pyxis, century 10 (950-975); Caliphate
Spanish; Made in Andalucia
Ivory
H. 4 5 / 8 inches (11,8 cm), Silent. 4 1 / 8 inches (10,6 cm). Cloisters Collection, 1970 (1970.234.5)
Pyxis is a cut of the cross section of an elephant tusk, is a well known form of ivories in the Mediterranean area. The lack of cover this example, as a domed under a finial at the top, likely to have had an inscription on it, maybe a date or the name of the owner of the piece. Used primarily in a secular context, in the Islamic world pyxides, called "ushnan" Arabic, containing aromatics such as musk, camphor and ambergris.
Museum Listing:
http://www.metmuseum.org/toah/ho/06/eusi/ho_1970.234.5.htm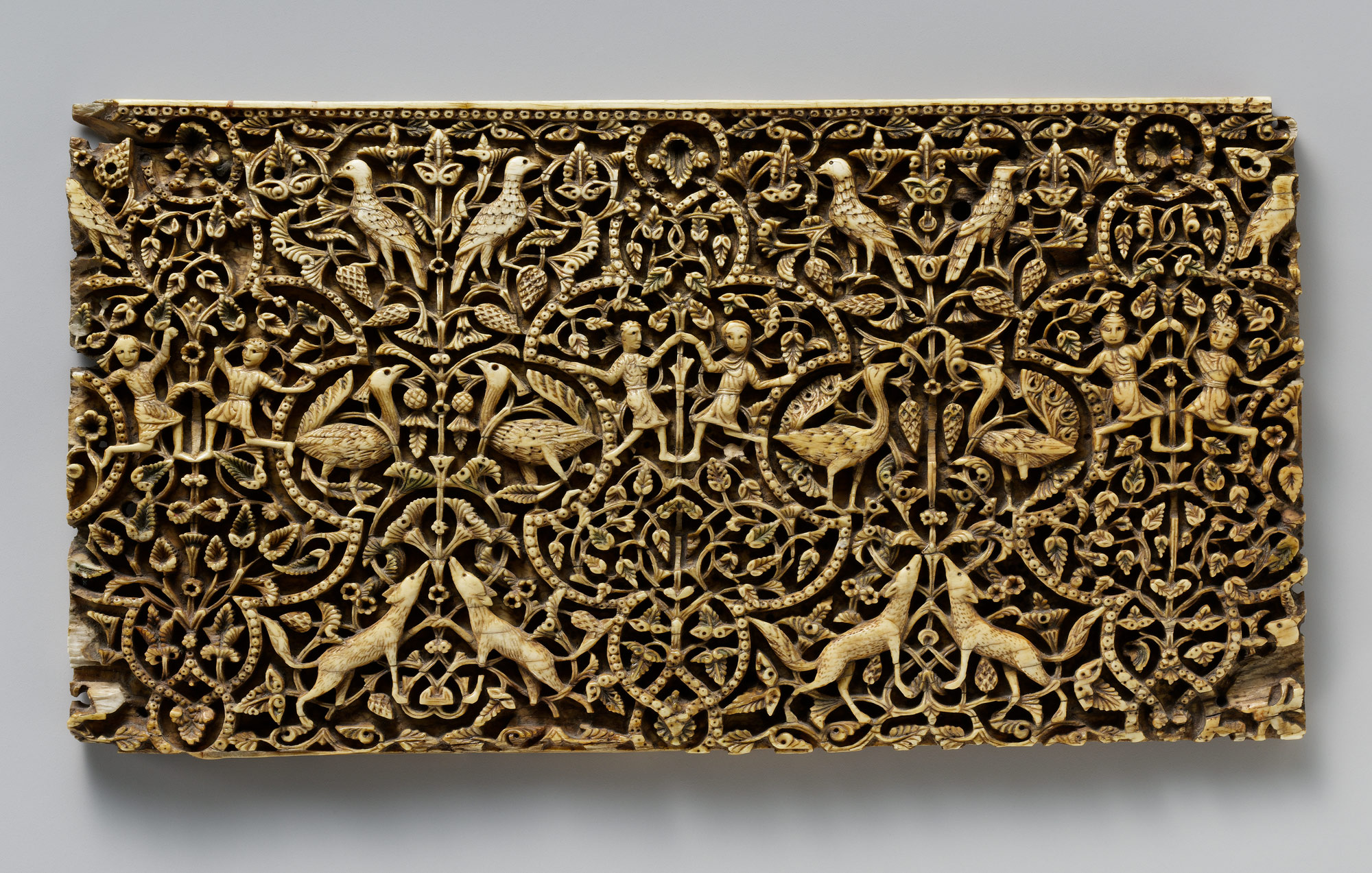 Plate cut-century caliphate X
Attributed to Cordoba, Spain
Ivory, quartz, pigments
H. 4 1 / 4 x 8 inches (10,8 x 20,3 cm). John Stewart Kennedy Fondo, 1913 (13.141)
Is panel, carved from a single piece of elephant ivory, Decorated once one side of a rectangular box. The complexity of the decoration, and attention to detail, as the eyes of humans and animals, that were drilled and filled with quartz stones demonstrates the improvement and the achievement of this object.