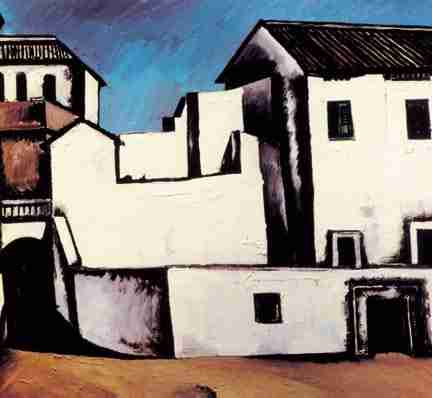 Tahir Teymur Salahov born 29 November 1928, in Baku, is a painter and illustrator of Azerbaijan.
He studied at the School of Art in Baku Azimzade, in 1945-1950 and the Surikov Art Institute in Moscow 1951-1957. Salahov soon gained recognition: appeared 1957 in Moscow All-Union Art Exhibition and received critical acclaim and public. He became one of the main representatives of the so called "severe style", a trend in Soviet art of the early 1960 which aimed to address hard publicist and realistic style polished style, of the Stalin era. His father Teymur Salahov, was a victim of Stalin's repression, arrested in 1937 and executed shortly after. His mother Sona, was faced with the challenge of raising four children on her own. The family did not learn of the death of his father until 1956 after the death of Stalin.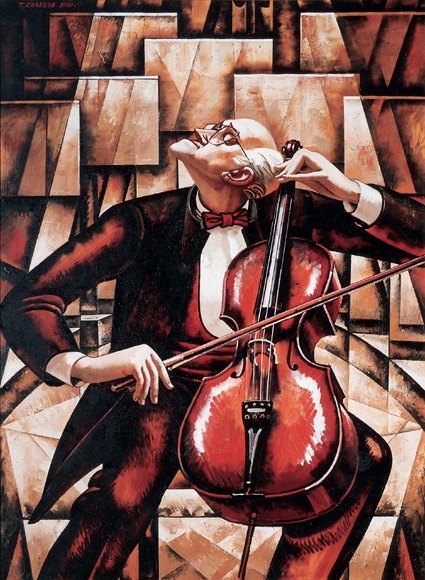 Salahov works compositions on the life and work of the Baku and oil workers. He is also known for his portraits, for example, Gara Garayev also Azerbaiyán hand compositor (1960, Tretyakov Gallery, Moscow), and composer Dmitri Shostakovich (1976, Tretyakov Gallery, Moscow) or of Rastropovich. are characterized by a strong graphic and idealized. Salahov chose a palette of contrasts where spares no red, black, light and dark gray tones that gives a decorative function.
His last works are quieter and lyrics, and East are the most obvious influences, as in Portrait of Grandson Dan (1983, Mustafayev Azerbaijan State Art Museum), in the composition and the colors are subordinated to the flowing rhythms of oriental medieval miniatures. Its smooth lines become more melodious, and more sophisticated palette. Many of his most successful works are associated with his impressions of foreign countries (for example, Run of Mexico; 1969, Mustafayev Azerbaijan State Art Museum). He also produced expressive drawings and stage designs.
Today Salahov lives in Moscow, where he teaches and has a studio at the Art Institute of Moscow. He has received numerous honors, including People's Artist of the USSR, Russia and Azerbaijan, Hero of Socialist Labor of the USSR State Prize (1968), First Secretary of the Union of Artists of the USSR (1973 – 1992), Vice President of the Russian Federation Academy of Fine Arts, member of more than 20 academies and other creative organizations worldwide, including art academies of France, Spain, Germany, Austria, etc.
Translated from: http://www.arthistoryarchive.com/arthistory/soviet/Azerbaijani-Artists.html